Fashion for All: Adaptive Clothing for People with Disabilities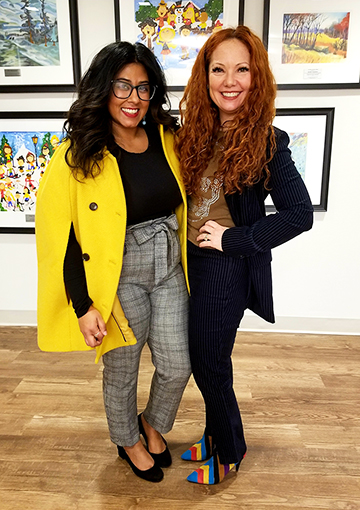 By Nicky Miller 
Often, when we think of people with disabilities, the word fashion, is far from our minds.
Recently, I was fortunate to meet the amazing Mindy Scheier, a fellow fashionista, entrepreneur, and designer. She has designed and styled for many big fashion houses in the industry, from Saks Fifth Avenue to INC and Bloomingdale's.
She's the founder and CEO of Runway of Dreams. Scheier works with mainstream brands on adaptive modifications to their existing clothing lines for people with disabilities. For some people with disabilities, buttons and zippers are hard to adjust, while wheelchair users struggle with clothes getting stuck in the wheels.
She became inspired by her son who was diagnosed with muscular dystrophy at a young age, causing him to have difficulty wearing certain clothing. There are various kinds of muscular dystrophy, a disease that weakens the muscles and causes loss of muscle mass. This disease is rare for young children, like Scheier's son.
Heartbroken that her son felt left out at school, she vowed to change the way the world perceived fashion. Scheier saw the need for an overlooked demographic in the fashion industry, she put her career on hold and started designing clothes for people with disabilities. As Scheier says, becoming the next Betsy Johnson would have to wait.  
In the past, Scheier partnered with Tommy Hilfiger. The brand shared her vision and now offers a line of clothes called, Tommy Adaptive. Currently, Scheier is working with other brands to join in on the adaptive clothing movement.