Addressing Racial Disparities through Rehabilitation Research
By Nicky Miller
February is Black History Month, a time to renew our commitment to address the persistent racial disparities that affect the health and well-being of people of color in our society.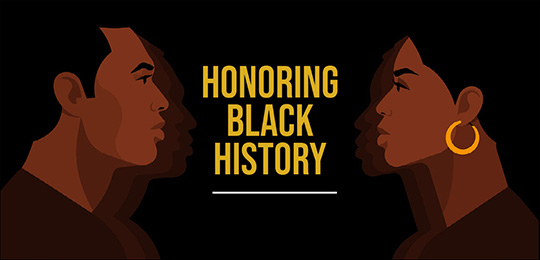 Black Americans with disabilities often face triple jeopardy, because of their race, gender and disability. The National Disability Institute states that "African Americans are not only more likely to have a disability, but it appears that the impact of that disability on their lives may be greater than it is on their white counterparts."
At Kessler Foundation, we provide opportunities for scientists to conduct research that is crucial to Black American communities. Addressing issues of racial disparities in health care and engaging Black Americans with disabilities in research are ways to create a future that is inclusive to everyone.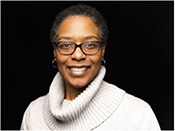 Denise Fyffe, PhD, a senior research scientist in the Center for Spinal Cord Injury Research and the Center for Outcomes and Assessment Research at Kessler Foundation, focuses on research to impact underserved minority groups, including Black people with disabilities. Dr. Fyffe, joined by Director Trevor Dyson-Hudson, PhD, and a team of researchers at the Centers, conduct studies that look at outcomes for disadvantaged groups and finding effective interventions. Learn more about her research, listen to the podcast: Exploring Racial/Ethnic Contextual Factors Associated with Functional Independence in SCI.
People of color often face many health disparities, Dr. Fyffe's research is a step in redefining the status quo and allowing people to recognize the value of inclusion and the importance of research that changes the lives of Black people with disabilities.
In the words of Leslie Napper, Disability Rights California, "We can't have justice anywhere until we have justice for all."
Kessler Resources
Below are Kessler related resources that highlight research in minority groups:
•Health Disparities across Populations: COVID-19's Effects on the Disability Community
•Personal and Cultural Factors Associated with Functional Independence in SCI
•A Cross-Sectional Study to Investigate the Effects of Perceived Discrimination in the Health Care Setting on Pain and Depressive Symptoms in Wheelchair Users With Spinal Cord Injury
•To What Extent Do Neighborhood Differences Mediate Racial Disparities in Participation After Spinal Cord Injury?
•Racial and ethnic disparities in functioning at discharge and follow-up among patients with motor complete spinal cord injury
U.S Department of Health Resource
U.S. Department of Health and Human Services Office of Minority Health – Black History Month toolkit