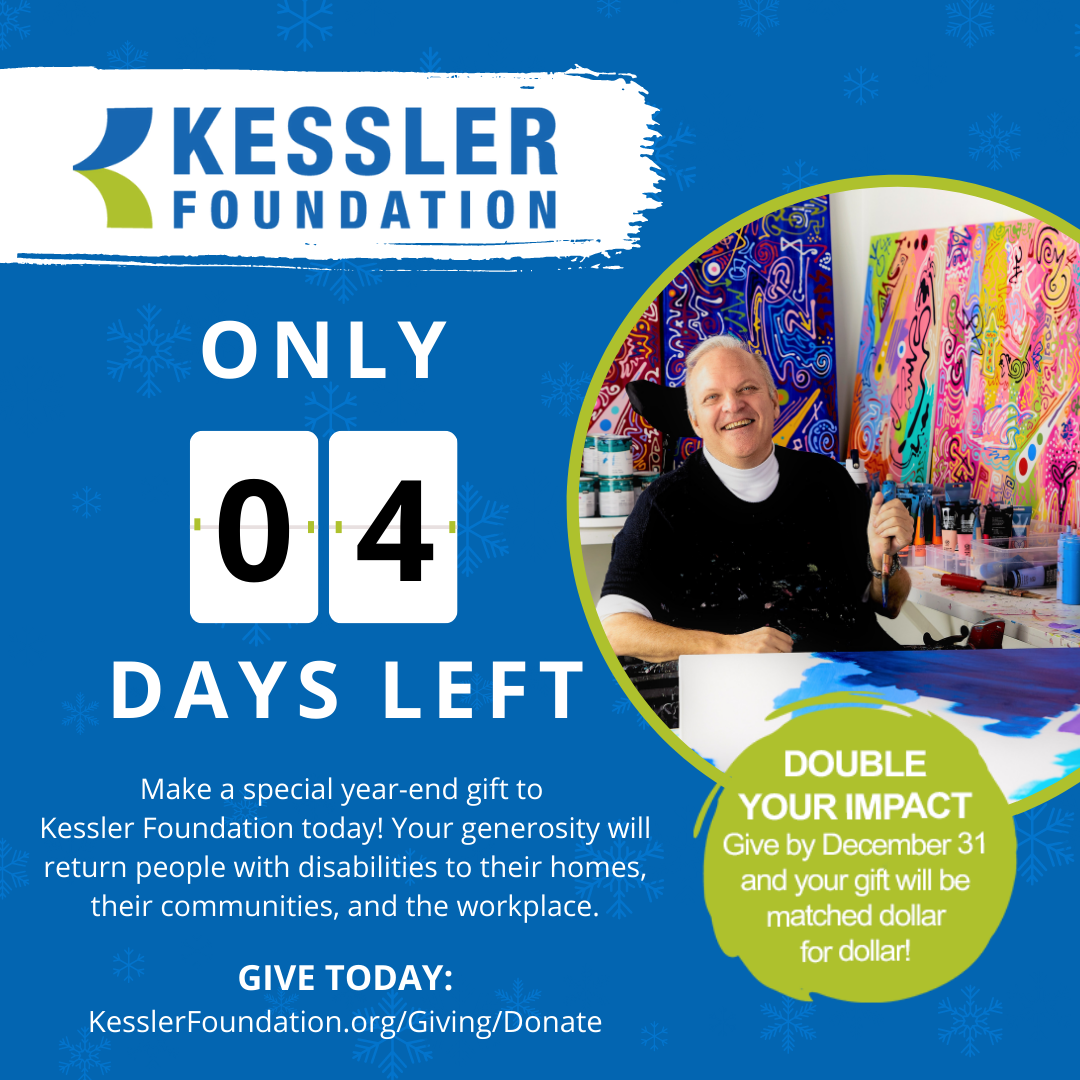 Today, we have a request: make a special year-end gift by December 31. 
Your generosity will return people with disabilities to their homes, their communities, and the workplace by advancing rehabilitation research and providing access to employment opportunities. Here's how your gift makes a difference.
As the year comes to a close, you can support, heal, and inspire people with disabilities in need now like Alder Crocker (pictured left) who lives with spinal cord and traumatic brain injuries. By making your gift today the stories of many living with disabilities can move forward and continue to unfold in 2022, and beyond.
Until midnight on December 31, every tax-deductible gift will be matched dollar for dollar, making twice the impact. Give now and more people in need can get back to a life they love.
Best wishes for a new year filled with peace, good health, and joy.