2020 ReelAbilities Film Festival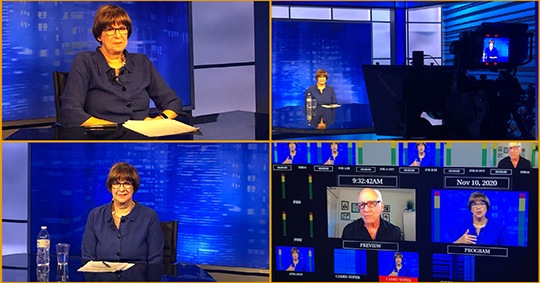 Last week Elaine Katz, visited Montclair State University for a recording with Joey Travolta, to discuss his upcoming movie and much more. The interview was prerecorded and will air December 1-3, check the ReelAbilities website for updates. Travolta's movie "Carol of The Bells" expands opportunities in filmmaking for people with disabilities, and will debut at this year's ReelAbilities Film Festival New Jersey. Kessler Foundation is a proud sponsor of the event. ReelAbilities is part of the largest film festival dedicated to promoting the lives, stories and artistic expressions of people with different abilities. This year, due to the COVID-19 pandemic, the festival is virtual and FREE but registration is required. Find more details below! 
Screening information are as follows: 
FULL SCHEDULE
Wednesday, November 4th
3:00 PM
---
Wednesday, November 11th
3:00 PM
---
Wednesday, November 18th
3:00 PM
---
Thursday, November 19th 
6:30 PM
---
Tuesday, November 24th
6:00 PM
---
Wednesday, November 25th
3:00 PM
---
Wednesday, December 2nd
6:00 PM
Visit ReelAbilities for more information.