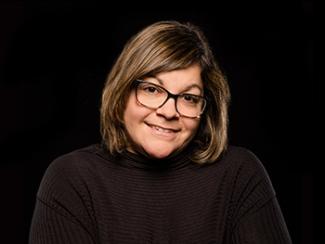 Department
Center for Neuropsychology and Neuroscience Research
Laboratory
Positive Applied Research in Brain Health and Well-being Laboratory
Lauren Strober, PhD, is a Senior Research Scientist in the Neuropsychology & Neuroscience Laboratory at Kessler Foundation, and Assistant Professor of Physical Medicine & Rehabilitation at Rutgers University New Jersey Medical School.  She is also a staff neuropsychologist at the Kessler Institute of Rehabilitation.  
Expertise
Multiple Sclerosis
Neurology
Cognitive Functioning
Neuropsychology
Cognitive and Psychological Sequalea
Education
PhD - The Pennsylvania State University
MS - The Pennsylvania State University
BA - University at Albany, State University of New York
Research Interests
Dr. Strober's primary research interests consist of the phenomenological experience of secondary factors associated with MS and other neurological conditions (e.g., depression, fatigue, sleep disturbance, personality changes); the influence of secondary factors on cognitive functioning, psychological well-being, and quality of life; identification of person-specific factors accountable for various outcomes following illness or injury, and the development of disease-specific measures of secondary factors (i.e., depression). As a clinical neuropsychologist, Dr. Strober's clinical interests are in the assessment of cognitive and psychological sequalea following injury or illness and assisting her patients with the adjustment to such. 
Publications
View a more comprehensive listing of publication for Dr. Strober on Research Gate
Kalina JT, Hinojosa J, Strober L, Bacon J, Donnelly S, Goverover Y. (2018) randomized controlled trial to improve self-efficacy in people with multiple sclerosis: the community reintegration for socially isolated patients (CRISP) Program. Am J Occup Ther. 72(5):7205205030p1-7205205030p8. doi: 10.5014/ajot.2018.026864. PubMed PMID: 30157015.
Stern BZ, Strober L, DeLuca J, Goverover Y. (2018) subjective well-being differs with age in multiple sclerosis: a brief report. Rehabil Psychol. 63(3):474-478. doi: 10.1037/rep0000220. PubMed PMID: 30113202.
Strober LB. (2018) quality of life and psychological well-being in the early stages of multiple sclerosis (MS): importance of adopting a biopsychosocial model. Disabilty Health J. pii: S1936-6574(18)30084-0. doi: 10.1016/j.dhjo.2018.05.003. PubMed PMID: 29891186.
Strober LB, Becker A, Randolph JJ. (2018) role of positive lifestyle activities on mood, cognition, well-being, and disease characteristics in multiple sclerosis. Appl Neuropsychol Adult. 25(4):304-311. doi: 10.1080/23279095.2018.1458518. PubMed PMID: 29781732.
Akbar N, Sandroff BM, Wylie GR, Strober LB, Smith A, Goverover Y, Motl RW, DeLuca J, Genova H. (2018) progressive resistance exercise training and changes in resting-state functional connectivity of the caudate in persons with multiple sclerosis and severe fatigue: a proof-of-concept study. Neuropsychol Rehabil. 1-13. doi: 10.1080/09602011.2018.1449758. PubMed PMID: 29618280.
.