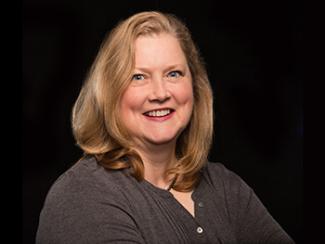 Associate Director, Neuropsychology Research
Jean Lengenfelder, PhD, is associate director, neuropsychology research in the Center for Traumatic Brain Injury Research at Kessler Foundation, and director of the Center's Cognitive and Affective Neuropsychology Laboratory. Dr. Lengenfelder is an assistant professor in the Department of Physical Medicine and Rehabilitation at Rutgers-New Jersey Medical School. She is also an investigator for the federally funded Northern New Jersey Traumatic Brain Injury Model System.
Dr. Lengenfelder has been awarded grants from the National Institutes of Health, Consortium of Multiple Sclerosis Centers, New Jersey Commission for Brain Injury Research, and the ARSEP Foundation of France. She is a member of the American Psychological Association, International Neuropsychological Society, and the National Academy of Neuropsychology.
Expertise
Neuropsychology
Neuroimaging
Traumatic Brain Injury
Multiple Sclerosis
Cognitive Rehabilitation
Education
PhD - Clinical Psychology specialization in Neuropsychology, Pacific Graduate School of Psychology
MS - Psychology, Villanova University
MS - Clinical Psychology, Pacific Graduate School of Psychology
BA - Psychology, Hofstra University
Honors
New Jersey Psychological Association, Emerging Researcher Award, 2010
NIH Clinical Loan Repayment Award, 2004-2008
Chief Fellow- Research, Department of Physical Medicine & Rehabilitation, UMDNJ, 2001-2002
Research Interests
Dr. Lengenfelder's current traumatic brain injury (TBI) and muscular sclerosis (MS) research examines emotional processing. Specifically, she is developing interventions to counteract TBI disruption impairment in mind and facial emotion recognition. Her additional research examines the application of cognitive rehabilitation to improve executive abilities, emotional processing, and memory in individuals with neurological illness or injury. She is exploring the contribution of psychosocial factors to cognitive performance and using alternative treatments to improve cognitive abilities.
Publications
View a more comprehensive listing of publications for Dr. Lengenfelder on Research Gate.