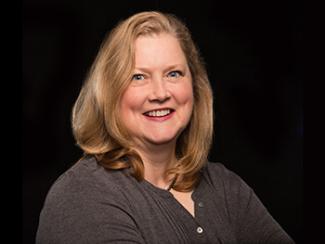 Assistant Director
Cognitive and Affective Neuropsychology Laboratory
Department
Center for Traumatic Brain Injury Research
Laboratory
Cognitive and Affective Neuropsychology Laboratory
Jeannie Lengenfelder, PhD, is Assistant Director of Traumatic Brain Injury Research at Kessler Foundation and Assistant Professor in the Department of Physical Medicine and Rehabilitation at Rutgers/NJ Medical School.
Expertise
Neuropsychology
Neuroimaging
Traumatic Brain Injury
Multiple Sclerosis
Cognitive Rehabilitation
Education
PhD - Clinical Psychology specialization in Neuropsychology, Pacific Graduate School of Psychology
MS - Psychology, Villanova University
MS - Clinical Psychology, Pacific Graduate School of Psychology
BA - Psychology, Hofstra University
Honors
New Jersey Psychological Association, Emerging Researcher Award, 2010
NIH Clinical Loan Repayment Award, 2004-2008
Chief Fellow- Research, Department of Physical Medicine & Rehabilitation, UMDNJ, 2001-2002
Research Interests
Dr. Lengenfelder's current research examines neuropsychological functioning and functional neuroimaging following neurological injury or disease. She has been interested in examining the impact of executive functioning on learning new information in persons with traumatic brain injury (TBI) and multiple sclerosis (MS). Other current interests involve aging with a neurological injury or illness, gender differences in learning and memory, the use of alternative treatments to improve cognitive abilities and the contribution of psychosocial factors to cognitive performance. She is also interested in emotional processing following a neurological injury or illness. Dr. Lengenfelder is interested in the application of cognitive rehabilitation to improve executive abilities and memory in individuals with neurological illness or injury.
Publications
View a more comprehensive listing of publications for Dr. Lengenfelder on Research Gate
Weber E, Spirou A, Chiaravalloti N, Lengenfelder J. (2018) impact of frontal neurobehavioral symptoms on employment in individuals with TBI. Rehabil Psychol. 63(3):383-391. doi: 10.1037/rep0000208. PubMed PMID: 30024202.
Lequerica AH, Botticello A, O'Neill J, Lengenfelder J, Krch D, Chiaravalloti ND, Sander AM, Bushnik T, Ketchum JM, Hammond FM, Dams-O'Connor K, Felix E, Johnson-Greene D. (2018) relationship between Hispanic nativity, residential environment, and productive activity among individuals with traumatic brain injury: a TBI model systems study. J Head Trauma Rehabil. doi: 10.1097/HTR.0000000000000398. PubMed PMID: 29863616.
Dams-O'Connor K, Sy KTL, Landau A, Bodien Y, Dikmen S, Felix ER, Giacino JT, Gibbons L, Hammond FM, Hart T, Johnson-Greene D, Lengenfelder J, Lequerica A, Newman J, Novack T, O'Neil-Pirozzi TM, Whiteneck G. (2018) the feasibility of telephone-administered cognitive testing in Individuals 1 and 2 Years after inpatient rehabilitation for traumatic brain injury. J Neurotrauma. 35(10):1138-1145. doi: 10.1089/neu.2017.5347. PubMed PMID: 29648959.
Bogner JA, Whiteneck GG, MacDonald J, Juengst SB, Brown AW, Philippus AM, Marwitz JH, Lengenfelder J, Mellick D, Arenth P, Corrigan JD. (2017) test-retest reliability of traumatic brain injury outcome measures: a traumatic brain injury model systems study. J Head Trauma Rehabil. 32(5):E1-E16. doi: 10.1097/HTR.0000000000000291. PubMed PMID: 28195954.
Lequerica AH, Botticello AL, Lengenfelder J, Chiaravalloti N, Bushnik T, Dijkers MP, Hammond FM, Kolakowsky-Hayner SA, Rosenthal J. (2017) factors associated with remission of post-traumatic brain injury fatigue in the years following traumatic brain injury (TBI): a TBI model systems module study. Neuropsychol Rehabil. 1019-1030. doi: 10.1080/09602011.2016.1231120. PubMed PMID: 27633955.