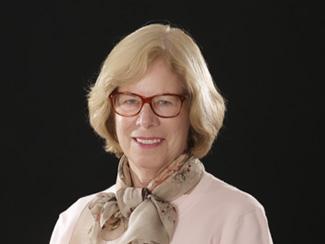 Carolann Murphy, PA, is senior staff writer. Her responsibilities include content development for publications, web content, news releases and social media. She is the managing editor for National Trends in Disability Employment, a monthly report issued by Kessler Foundation and the University of New Hampshire. In 2016, Governor Chris Christie appointed Murphy to serve as a public member on the New Jersey Commission on Spinal Cord Research, which promotes advances in spinal cord injury care through the funding of approved research projects at qualifying research institutions in New Jersey. To augment these efforts, the Commission, in conjunction with the New Jersey Department of Health, also maintains a central registry of all spinal cord injuries in the state.
Murphy also serves as assistant editor of the Journal of Spinal Cord Medicine, the official journal of the Academy of SCI Professionals. She has many years experience in as an editor and writer in the field of medical publishing and special projects, as well as a medical background as a physician's assistant and cardiac technologist in clinical care and research. She is a graduate of Lehman College and the Yale Physician's Associate Program.  
Education
Graduate - Lehman College and the Yale Physician's Associate Program.
Honors
Excellence Award, American Paraplegia Society
Special Recognition Award, American Paraplegia Society
Memberships
Academy of Spinal Cord Injury Professionals
New Jersey Commission on Spinal Cord Research