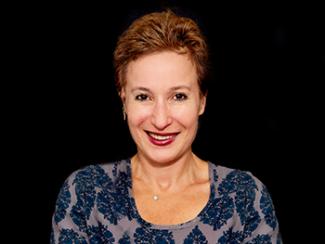 Yael Goverover, PhD, OTR/L is a Visiting Scientist in the Center for Neuropsychology and Neuroscience Research at Kessler Foundation. She is an associate professor at New York University. She has studied cognitive components and their associations with activities of daily living in individuals with acute brain injuries. Her current interests include developing interventions aimed at improving everyday functioning and quality of life in individuals with brain injuries and multiple sclerosis (MS).
Dr. Goverover has received the National Institute on Disability and Rehabilitation Research Fellowship award (84.133F). This fellowship -- also known as the Mary E. Switzer Fellowship supported the study, "Improving Self-Awareness and Functional Independence for Persons with Traumatic Brain Injury (TBI): Investigation of the Efficacy of a New Therapeutic Technique". She also received a National Multiple Sclerosis Society grant to support her research related to improving learning and memory of functional tasks in MS.
Expertise
Occupational Therapy
Cognitive Impairment
Functional Impairment
Traumatic Brain Injury
Developmental Psychology
Education
PhD - Occupational Therapy, New York University
MA - Developmental Psychology and Educational Counseling, Tel Aviv University
BA - Occupational Therapy, Tel Aviv University
Research Interests
Dr. Goverover is an occupational therapist whose main clinical and research interests focus on cognitive and functional impairments resulting from brain injuries and multiple sclerosis.