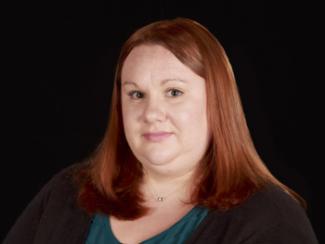 Lauren Murphy, PhD, is a research scientist in the Center for Outcomes and Assessment Research at Kessler Foundation. She began her career at the Foundation as a research assistant while completing her doctoral program in sociology at Rutgers University. She subsequently completed her postdoctoral training in spinal cord injury research at the Foundation. She has served as Principal Investigator and Co-Investigator of studies funded by the Craig H. Neilsen Foundation and the National Institute on Disability, Independent Living, and Rehabilitation Research. Dr. Murphy is also a Research Assistant Professor in the Department of Physical Medicine and Rehabilitation at Rutgers New Jersey Medical School.
Expertise
Spinal cord injuries
Social determinants of health
Health disparities
Statistical analysis
Mixed methods
Education
PhD - Sociology, Rutgers University-New Brunswick
MA - Sociology, Rutgers University-New Brunswick
BA - Sociology and English, Fairfield University
Honors
Fellow Inspiration Award, Kessler Foundation, 2022
Gallo Award for Scientific Excellence, Cancer Institute of New Jersey, 2013
Phi Beta Kappa, Fairfield University, 2010
Research Interests
As a medical sociologist, Dr. Murphy is interested in the social determinants of health and their role in community living experiences for people with disabilities, including inequities in access to healthcare and other critical services. She has expertise in analyzing large survey and administrative databases, survey development, and mixed methods research.
Publications
View a comprehensive listing of Dr. Murphy's publications on ResearchGate.
Memberships
American Congress of Rehabilitation Medicine
American Public Health Association
American Sociological Association