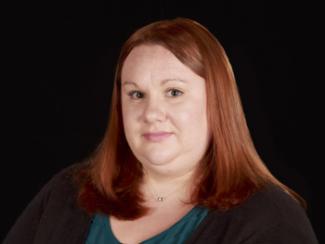 Associate Research Scientist
Lauren Murphy, PhD, is an associate research scientist in the Centers for Spinal Cord Injury Research and Outcomes & Assessment Research at Kessler Foundation. She began her career at the Foundation as a postdoctoral fellow. Dr. Murphy's current research evaluates barriers that preventive medical care for people with spinal cord injuries. She is interested in disparities in long-term psychosocial outcomes for people living with spinal cord injury. 
Expertise
Spinal Cord Injuries
Social Determinants of Health
Health Disparities
Advanced Statistical Analysis
Education
PhD- Sociology, Rutgers University-New Brunswick
MA- Sociology, Rutgers University-New Brunswick
BA- Sociology and English, Fairfield University
Publications
A comprehensive list of Dr. Murphy's publications can be found at ResearchGate.
Memberships
American Congress of Rehabilitation Medicine
American Public Health Association
American Sociological Association