Resilience and Disability in the Time of COVID-19
During the challenging and uncertain times in which we find ourselves, please know that all of us at Kessler Foundation express our deep concern for you and your family and wish you peace and good health.
Moving Forward to Make a Difference
Kessler Foundation is a global leader in rehabilitation research and employment funding. Our mission is to change the lives of people with disabilities. With the support of our donors, we return people to their homes, their communities, and the workplace.
Image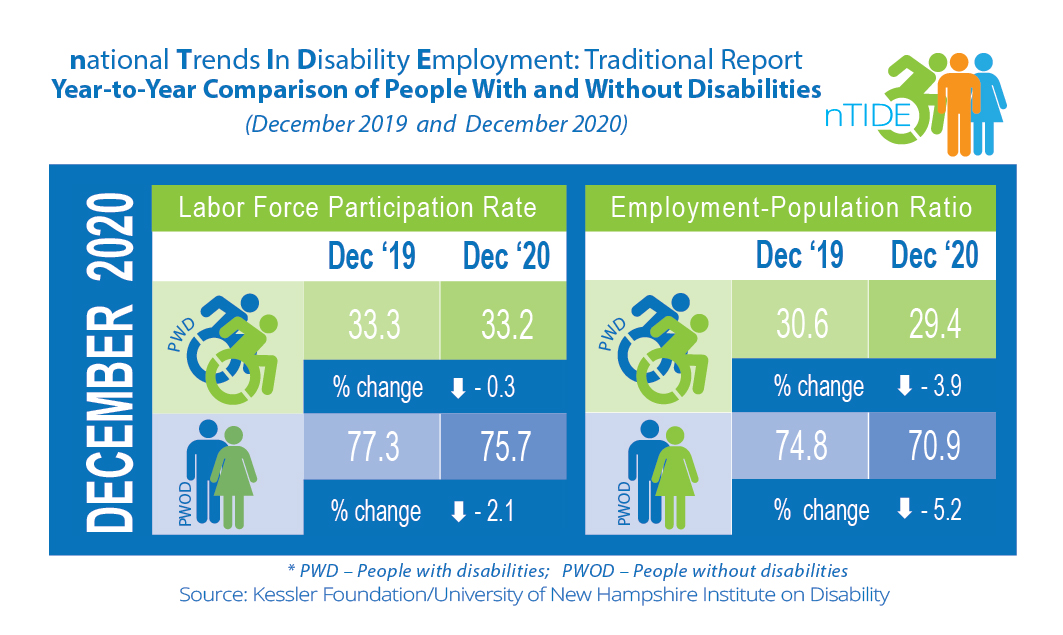 nTIDE December 2020 Jobs Report: COVID Surge Slows Recovery for People with Disabilities
Kessler Foundation's annual impact reports highlight how generous donors like you champion rehabilitation research and employment for people with disabilities.
Volunteers are the Heart of Research
Change the lives of people with disabilities by joining a research study today. Learn more.
Join a Study