Kessler Foundation grants nearly $1 million to expand employment opportunities for people with disabilities striving to work in the U.S.
2022 awards increase competitive-integrated employment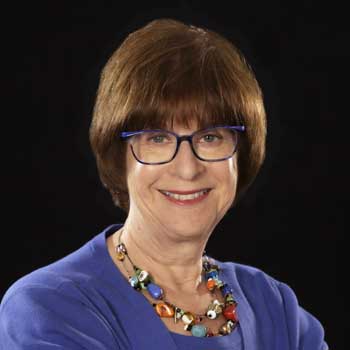 Press Release – East Hanover, NJ—February 7, 2023—Kessler Foundation approved approximately $1 million in grants in 2022 to support initiatives that promote the inclusion of people with disabilities in the workplace. The Foundation allocated its majority of funding to two categories: Signature Employment Grants and Community Employment Grants. The remaining funds were awarded to Foundation Directed Grants, Special Initiative Grants, and Emergency Relief Grants. Since 2005, the Foundation's Center for Grantmaking has awarded more than $50 million to nonprofit programs that expand employment opportunities for people with disabilities striving to work, adding diversity to American workplaces, and boosting productivity.
"In our society, work often defines who we are, and how we are perceived by others," said Elaine E. Katz, MS, CCC-SLP, senior vice president for grants and communications at Kessler Foundation. "Because participating in the workplace has many benefits, both tangible and intangible, Kessler Foundation focuses its grantmaking on expanding employment opportunities for people with disabilities, and addresses employment outcomes through its rehabilitation research."
Signature Employment Grants
Nearly $500,000 in Signature Employment Grants have been conferred to launch two initiatives in 2023 for projects targeting unemployment issues for people with disabilities identified by the Foundation. "Creating innovative ideas to increase competitive-integrated employment is the most important focus for signature employment grants," said Katz. The National Restaurant Association Educational Foundation (Washington, DC) is one of this year's grantees. Through community collaboratives, the association plans to deliver sequenced training, employment, and advancement opportunities for a hospitality career path. The other grantee, University of Massachusetts Boston, Institute for Community Inclusion, intends to enable teams of employment consultants and their managers to examine techniques and procedures, set goals, and take action to improve the implementation of research-based employment supports. Integrating these measures will improve the employment outcomes of job seekers.
Community Employment Grants
In 2022, the Foundation also distributed $260,000 in Community Employment Grants for eight programs that will fund a range of on-site and virtual employment-related supports and workforce development. These grants deliver New Jersey organizations the means to run programs such as counseling and financial assistance, work-readiness training, and remote instruction in assistive technology. "Our grants support model initiatives that help pave new directions for increasing inclusion and participation rates of people with disabilities," said Katz.
Foundation Directed Grants
The balance of the Foundation's 2022 grants supported funding to target and bring awareness to systemic gaps and barriers faced by individuals with disabilities in gainful employment. This is accomplished through webinars that share survey data, news, and policies from experts in the field.
For a complete listing of all our 2022 grants, click here.
For information on our available grants and cycle for 2023, click Center for Grantmaking.
About Kessler Foundation
Kessler Foundation, a major nonprofit organization in the field of disability, is a global leader in rehabilitation research that seeks to improve cognition, mobility, and long-term outcomes, including employment, for people with neurological disabilities caused by diseases and injuries of the brain and spinal cord. Kessler Foundation leads the nation in funding innovative programs that expand opportunities for employment for people with disabilities.