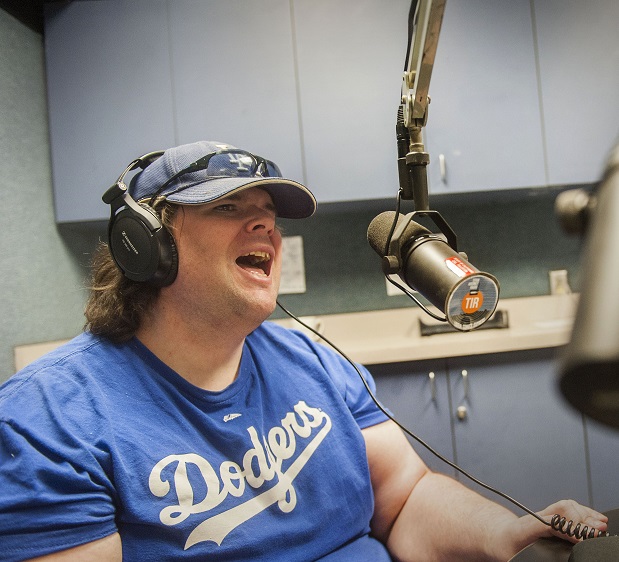 Traditional Community Employment Grants (tCEG)
Application Deadline - April 3, 2017
Kessler Foundation's Traditional Community Employment Grants support solutions focused on increasing employment and career opportunities for individuals with disabilities in New Jersey.
Rates of unemployment and underemployment are unacceptably high among people with disabilities. With training and support, many people can find meaningful employment and reap the benefits of greater independence and self-esteem. Our Traditional Community Employment Grants increase employment opportunities and career advancement for individuals with disabilities and fund local organizations engaged in this work.  
What We Fund The purpose of Traditional Community Grants are to increase  employment opportunities and career advancement for individuals with disabilities. Areas include transition-to-work for youth and adults, employment-related transportation issues, vocational training, workplace preparation, and strategies to support recruitment, hiring, placement, and retention. Other related projects or programs may be considered at the discretion of our Trustees. It is important to have a plan for sustaining a funded project beyond the grant period, if the proposed project will be ongoing.  Additionally, Kessler is interested in knowing how the grant will be judged effective at the end of the grant period.  Grant listing by year
Our Population Interests Any organization with a focus on employment and disability may apply for funding. We strongly believe that through investing and promoting employment models that are inclusive, all individuals with disabilities gain economic stability and security.
Geographic Focus For this program, our primary target service area is New Jersey.
Who Can Apply Any organization that serves New Jersey residents and is recognized as a tax-exempt entity according to the Internal Revenue Code may apply for funding. This includes non-profit agencies, public or private schools, and public institutions, such as universities and governmental entitites. We will accept applications from non-NJ based groups as long as the proposed grant project is based in NJ and serve NJ residents. Kessler Foundation will not fund projects that discriminate in hiring staff or providing services on basis of race, gender, religion, marital status, sexual orientation, age, or national origin. Organizations employing a large number of staff members self-identifying as having a disability will be scored higher. Apply Now!
Our Process Application to tCEG program begins with an online application submission. Grant applications are screened and reviewed by Kessler Foundation staff and Grants Committee. All grants recommended are screened and reviewed by Kessler Foundation staff and grants committee. All grants recommended for funding are subsequently approved by our Board of Trustees and are awarded in September 2017 for the grant period October 1, 2017 - September 30, 2018. Final grant selection is at the discretion of Kessler Foundation. The application process, from submission deadline to final approval, takes approximately seven months.
Amount Traditional Community Employment grants are awarded for one year. Funding ranges from $25,000 - $50,000. Organizations may apply for indirect cost expenses up to 8% in their project budgets. There is no matching grant requirement.
Grant Awards and Notification 2017 Traditional Community Employment Grants will be awarded on September 15, 2017 for the grant period October 1, 2017 - September 30, 2018.  All grants are awarded at the discretion of Kessler Foundation.
Key Dates 
| | |
| --- | --- |
| Grant Application Deadline: | April 3, 2017 at 5:00 p.m. ET |
| Grant Approval: | September 15, 2017 |
Need More Information?
Select 'Apply Now' to establish a user ID and password to view our eligibility quiz. Upon passing the quiz, you are directed to the application instructions requirement page with access to the budget templates.  
Please Note: The full proposal is not accessible, unless the eligibility quiz is passed.  
 For additional questions, please email us at KFgrantprogram@KesslerFoundation.org only after reviewing the online application and reading through our website. Previously awarded grants  - Grant listing by year