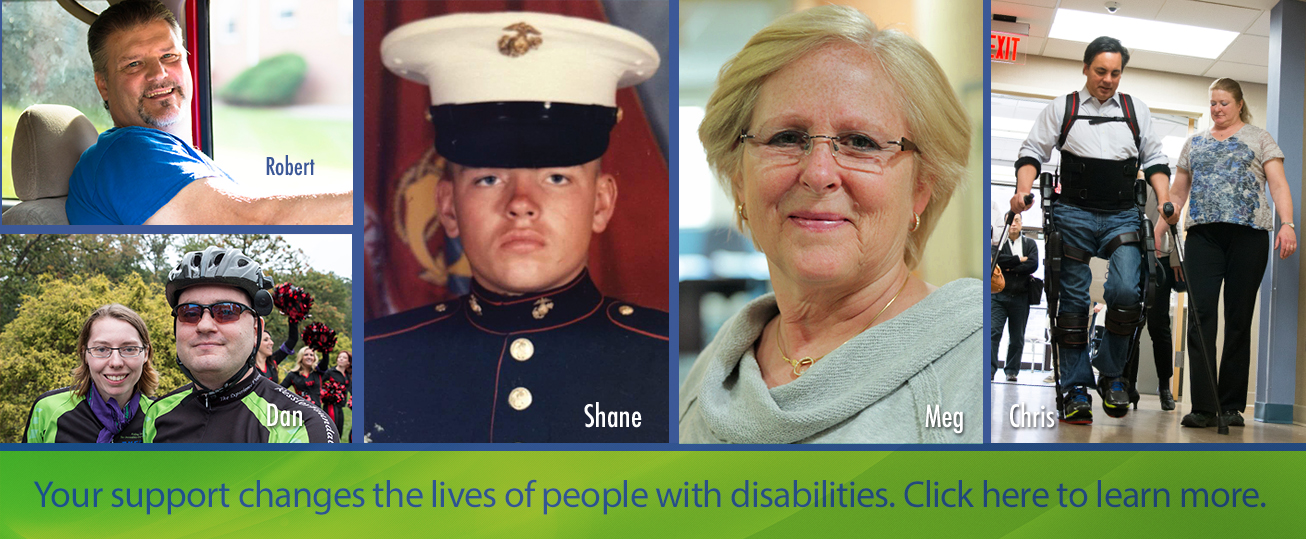 Every donor is an essential partner in our mission to change the lives of people with disabilities—helping people take first steps; improve the ability to think, learn, and remember; and overcome obstacles to employment.  
Leadership gifts from Kessler Society members provide Kessler Foundation with a base of financial support that provides our scientists and grant makers with critical resources. These funds propel new research discoveries and fund innovative employment initiatives that help people with disabilities re-imagine what's possible and realize the extraordinary. Year after year, these generous friends demonstrate a belief in our mission and a commitment to solidifying our role as a global leader in rehabilitation research and disability employment.
Membership in the Kessler Society is extended to friends who make annual gifts to Kessler Foundation totaling $500 or more. Ultimately, membership will give you the satisfaction of knowing that your support is changing the lives of people with disabilities — helping people take their first steps, improve their memory, communicate, and overcome obstacles to employment.
Membership Benefits
Kessler Society members receive special access to events and unique opportunities to engage with Kessler Foundation scientists and grant makers, as well as recognition in donor listings.
MEMBER........................................................ $500 to $999
SPONSOR................................................ $1,000 to $4,999
PATRON.................................................. $5,000 to $9,999
BENEFACTOR.......................................10,000 and above
How to Become a Member
Gifts to Kessler Foundation totaling $500 or more in the current fiscal year (January 1 through December 31) qualify donors for membership in the Kessler Society. Membership may be renewed on an annual basis, and matching gifts count toward membership. Giving is easy. Complete and return the enclosed response envelope, donate online at kesslerfoundation.org/give, or contact Michele Pignatello, our chief development officer, at mpignatello@kesslerfoundation.org or 973.324.8363.