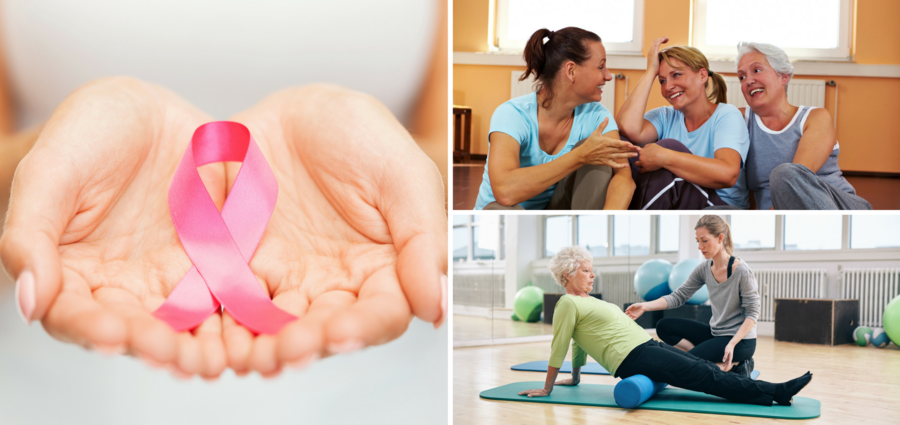 Our Human Performance and Engineering Lab seeks volunteers for two studies. We are studying the side effects of breast cancer treatment on the brain. We are also studying ways to improve symptoms of weakness and fatigue in women affected by breast cancer.
Volunteers are typically compensated for their time. We may be able to assist with transportation, or travel to your home. Please speak with our Research Recruitment Specialist for more information.
Below are the studies recruiting participants with breast cancer. This listing was last updated on 12/15/2016.
Understanding Side Effects of Breast Cancer Treatment ("Chemobrain") (flyer)
This study examines the side effects of chemotherapy and hormonal therapy for breast cancer on the brain.
If you participate, you'll come to Kessler Foundation for 2 to 3 visits, 4-6 months apart. At each session, participants will have an MRI brain scan, a test to assess the health of the brain and nervous system using a non-invasive magnetic pulse, and an EEG recording while performing special manual tasks to study brain function.
To qualify, you must be a woman between 20 and 70 years old, who has had or is scheduled to have surgery for breast cancer, and who has had or is scheduled to receive chemotherapy and/or hormone treatment. Healthy volunteers between 20 and 70, who have not had not breast cancer, are also needed for this study.
Effect of Exercise Training on Breast Cancer Related Weakness (flyer)
This study examines the effect of exercise training on breast cancer related symptoms of weakness and fatigue.
If you participate, you'll be randomly assigned to one of two exercise trainings, or a no-training control group. Testing visits will take place at Kessler Foundation. Participants in the control group will come for 2 visits and participants in the exercise group will come for 6 visits. Participants will have MRI brain scans and EEG recordings while performing various hand tasks, to study brain activity. Participants assigned to the exercise training group will also receive 30 training sessions (5 training sessions per week for 6 weeks).
To qualify, you must be a right-handed woman between 50 and 75 years old, who has had a breast cancer diagnosis and treatment in the past 10 years, and who is not involved in regular strength exercise.
Have other questions? Click here to view Frequently Asked Questions about our research.
Want to see other studies? Click here to return to our "Join Our Research Studies" page.
To contact our Research Recruitment Specialist directly, email researchstudies@kesslerfoundation.org.
If you are interested in enrolling in these studies, fill out the form below. Our research recruitment specialist will contact you.