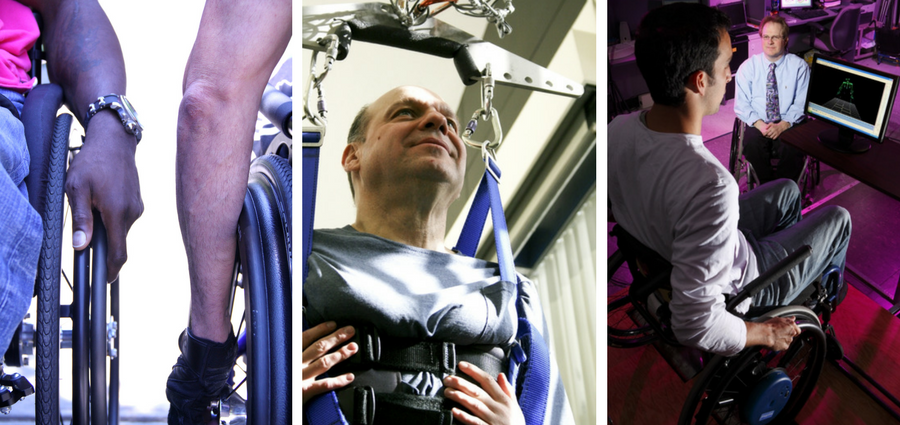 The Spinal Cord Injury research department at Kessler Foundation aims to promote recovery, address complications, evaluate new technologies, and better understand the experiences of people living with SCI and their families. 
Topics of ongoing projects include (but are not limited to):
• Identifying strategies to improve quality of life for people with SCI and chronic pain
• Evaluating wheelchair-related training programs
• Assessing potential benefits of robotic exoskeleton-assisted walking
• Identifying social, economic, and geographic factors that promote well-being
• Identifying therapies to improve function
• Preventing or managing complications such as pain, pressure ulcers, infections, obesity, blood pressure issues, and difficulties with thinking or memory
• Improving the process of training and working with caregivers
Have other questions? Click here to view Frequently Asked Questions about our research.
Want to see other studies? Click here to return to our "Join Our Research Studies" page.
To contact our Research Recruitment Specialist directly, email researchstudies@kesslerfoundation.org.
If you are interested in enrolling in these studies, fill out the form below. Our research recruitment specialist will contact you.